---
Overview
The Foundation's corpus finished June 2022 at $132 million with the asset corpus decreasing from the previous financial year, despite additional top-ups.

 
This was driven by the investment returns and external factors which directly affected the global economy, including Australia.
The Foundation continued its commitment to grow donations to the community year on year – from $7.3M  in FY20/21 to $8.1M in FY21/22. $14M was also given to Canberra Grammar School. This increase in giving enabled the Foundation to assist 41 more organisations and 102 more individuals during the financial year. The corpus and annual donations are forecast to continue to grow in 2023, due to investment returns and  additional contributions.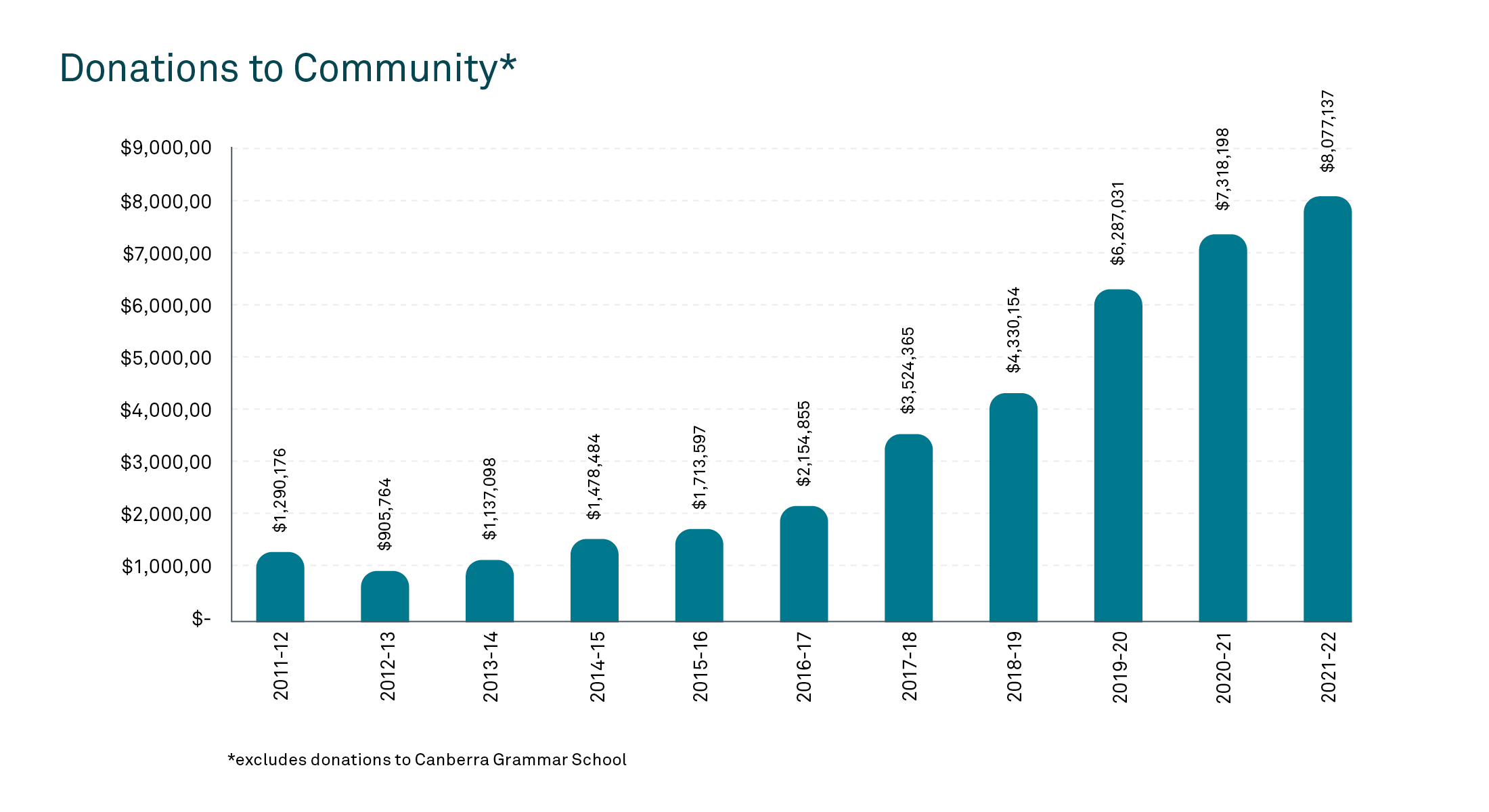 *excludes donations to Canberra Grammar School
---
Investment strategy
Our investment strategy is to ensure a strong rate of return to fund the Foundation's grant-making programs over the long term, with a target-balanced asset portfolio skewed towards Australian shares, with fully franked yields offering additional returns without risk. We invest responsibly in corporations who reflect our mission, with preference given to members of ESG Research Australia and signatories to the United Nations PR.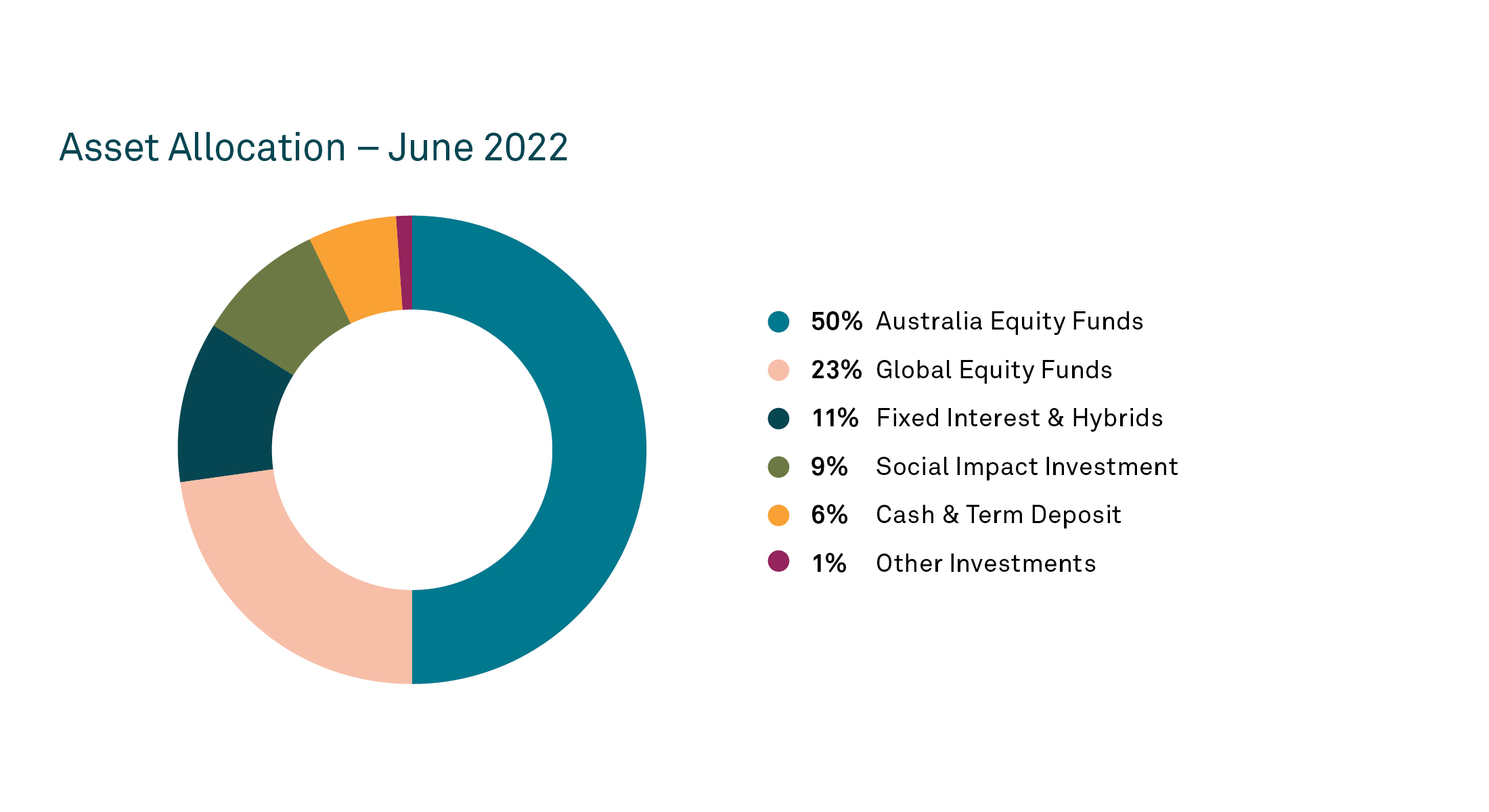 Australian Equity Fund Managers
 Future Generation Investment Company,

Third Link Growth Fund,

Hyperion Australian Growth Companies Fund,

Maple-Brown Abbott,

Warakirri Equities Trust,

Warakirri Cash Trust,

Australian Foundation Investment Company,

BKI Investment Company,

Russell Investments Australia Responsible Investment,

Fair Betashares,

Plato Australia.
Social Impact investments
More than thirty social impact investments
Global Equity Fund Managers
Hyperion Global Growth Companies Fund,

Platinum International,

Future Generation Global Fund.