We work with others, to help expand community giving and encourage more effective philanthropy.
We do this by developing partnerships and support their focus on effective philanthropy or important social change, or research, we share stories and learnings at events and on social media.
We support organisations like Philanthropy Australia, through their Champions Program and chair their Family Foundations network. Likewise, we support The Funding Network, which offers
an innovative model of giving and we've hosted their fundraising events with Canberra Airport and others to encourage this innovative approach to philanthropy. We have given funding to The
Social Impact Hub to spread important messages about long-term core funding, funding in people, innovation and marketing amplification. We provide core funding to Documentary Australia, who
support community storytelling and inspire action on important social issues.
We are heavily involved with Hands Across Canberra and The Sydney Community Foundation, together with Sydney Women's Fund to keep the spotlight on marginalised groups and individuals. This year, we embarked on two research programs designed to provide data that highlights issues in various communities and helps catalyse community action around the most important issues.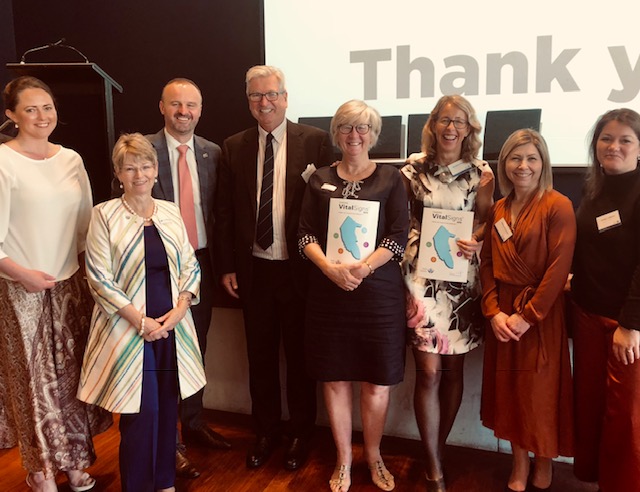 Hands Across Canberra and The Snow Foundation teamed up to support Canberra's first Vital Signs, a community-led research initiative to identify trends, priorities and opportunities in the ACT. Vital Signs is designed to provide a snapshot of strengths and challenges in health, education and employment, housing and belonging.