Project Independence partners with The Snow Foundation, Social Ventures Australia, Icon and ACT Government.
Project Independence (PI), a not-for-profit community housing provider, has partnered with the Snow Foundation, Social Ventures Australia, Icon and ACT Government to secure funding to build another 10 units for people with a disability in Phillip ACT. This announcement gives PI the final pieces of the puzzle to begin building its third development in the ACT.
PI is a social housing development with a focus on housing for people with an intellectual disability. It represents a new model of home ownership. The project provides people with an intellectual disability the opportunity to acquire equity in a property, as well as the ability to live as independently as possible. The new social housing model is based on up to ten residents living in three separate homes, with accommodation for a live-in Resident Coordinator to support residents.
"The Project Independence model is unique in Australia, in that it provides a homeownership option for people with an Intellectual Disability," says Glenn Keys Chair of Project Independence. "We start by understanding the needs and goals of each resident, to build both the independent living skills and financial independence of our residents, which lead towards to true home ownership. We are delighted to be partnering with like-minded people who can assist us to move forward with our innovative project."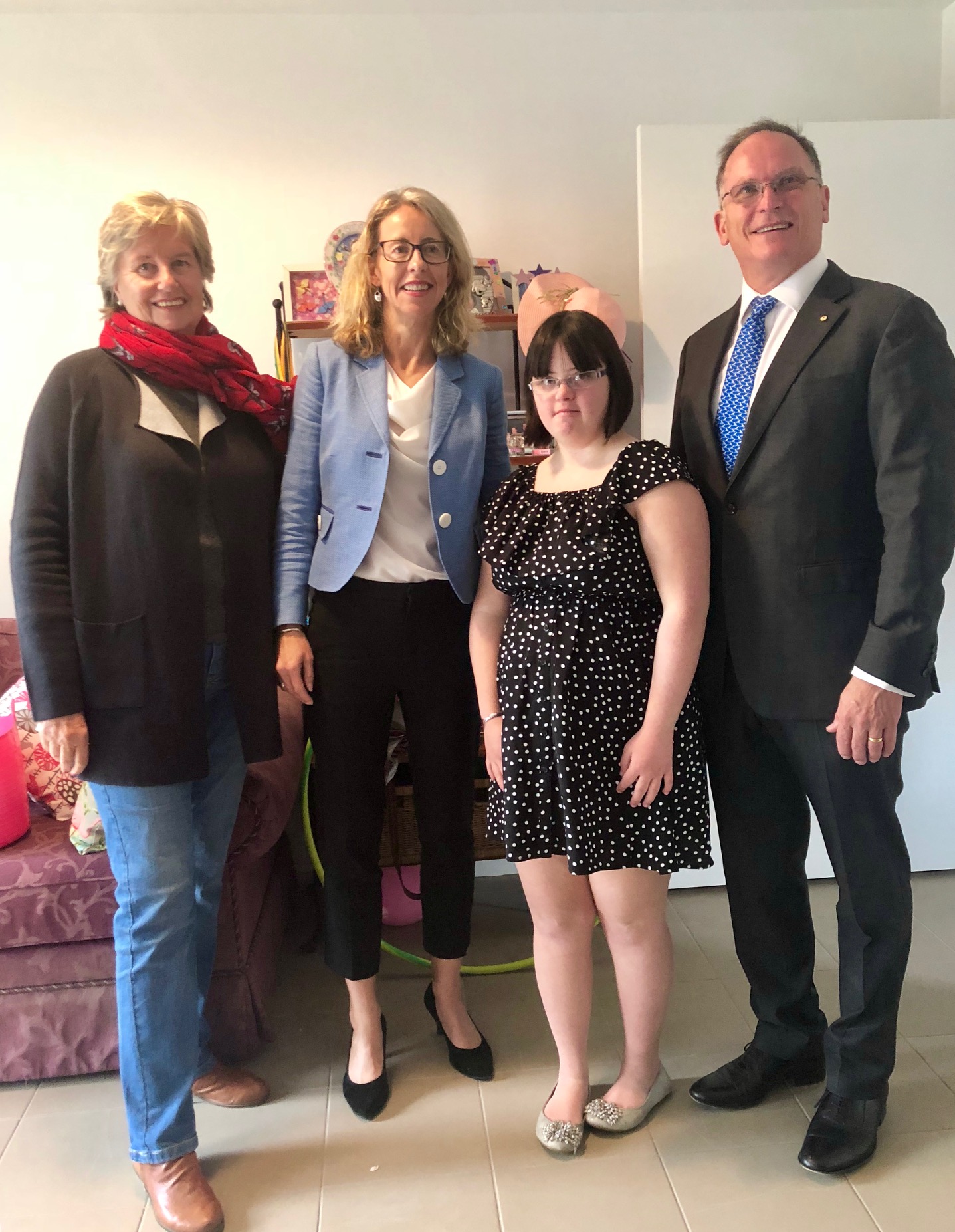 "We were very eager to become involved with Project Independence," says Georgina Byron, CEO of The Snow Foundation. "When we were discussing this groundbreaking project I especially remember my sister, who works with kids with a disability, explaining to the board the worry parents of a child with a disability feel for their kids' future. She said it starts when they are tiny and only increases as they turn into adults. The opportunity for these young adults to be with people their age and own their own house gives, families a lot of reassurance for their future."
SVA Executive Director, Impact Investing Michael Lynch says Project Independence offers a new model of home ownership to the Australian social and affordable housing market.
"This investment is a great opportunity to support and shape an innovative, scalable shared equity model and intellectual property licencing to other potential not-for-profits. SVA has strong experience in purposeful construction loan financing, with successful prior investment in projects with Nightingale, Glenview and Life Without Barriers. 
PI understands that it is just one cog in the wheel of housing solutions for people with a disability and that each person's journey to seek long-term appropriate housing is different.  PI offers people with a disability an opportunity to test the waters of independent living before fully committing to an accommodation option suitable for the long term.  With the 12-month trial before you buy period, residents and families can ensure PI is the most appropriate accommodation option for each individual person.
PI's partnership with The Snow Foundation, Social Ventures Australia, Icon and ACT Government, now gives the green light to get underway with the building of the third project at Phillip and assist more people with a disability to fulfil their housing journey.