The Clare Holland House expansion will create eight new beds enabling palliative care for an additional 250 patients each year.
The expansion project will provide an additional eight palliative care inpatient beds that will also be able to accommodate family overnight stays, all with beautiful views and private courtyards.  The build also includes improved patient and clinical support areas, like a new nurses station, family lounge and two multi-purpose rooms.  Planned for completion mid-2021, the expansion will boost palliative care services in the Canberra region as the community continues to grow. The expansion will increase the hospice's capacity to service palliative care patients by around 30 per cent—or an additional 250  people from the Canberra region per year.
The Specialist Palliative Care services at Clare Holland House are provided by Calvary Health Care.  The Clare Holland House expansion project is jointly funded by the Australian Government and a $2 million donation from The Snow Foundation.
Click here to see the unveiling ceremony and sod-turning event held on 28 August 2020.
Architect Designs for Expansion
[foogallery id="2902″]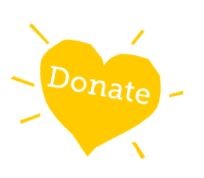 Get Involved
A community fundraiser has been established by Calvary and The Snow Foundation to seek donations that will enhance the furnishings, fittings and gardens.
Hands Across Canberra are operating this and you make your donation here.
Share your experience
We invite you to share your stories and memories about a friend or family member who has been cared for at Clare Holland House (word limit 200).
[contact-form-7 id="2941″ title="Clare Holland House Story"]