Our Place
Meet Francis Owusu
21 March 2023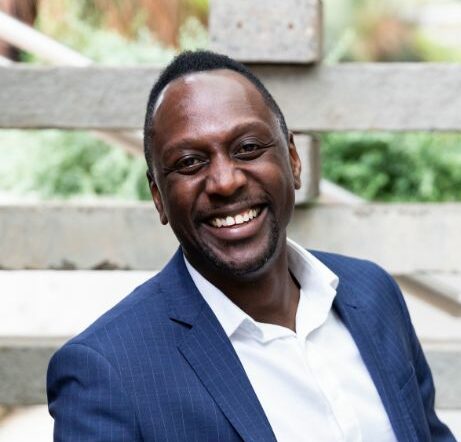 ---
In this edition of the 'Meet our Partners', we get to meet Francis Owusu from Kulture Break. Established in 2002, Kulture Break is a mental health and well-being community service provider, committed to the transformation and empowerment of children and youth.
Francis is the CEO and Founder of Kulture Break and as a result of his enduring commitment to the young people of Canberra, he has been honored with the  Australian of the Year ACT Local Hero Award as well as being recognised by the ACT Government as 1 of the 14 most influential people in Canberra, to act as a 'champion', in an exclusive leaders advisor group designed to develop the Time to Talk 2030 – 'Shaping Canberra's Future' campaign.
We are proud supporters of Kulture Break and the impact this community has on young people in Canberra is clear to see. So without further ado, let's meet Francis!
---
What is your name?
Francis Owusu
How long have you been in Canberra and what do you love about it?
I was born in Canberra because my family were diplomats from Ghana, though I lived in Geelong in my younger years and then came back to Canberra in the early nineties. So all up, it has been 37 years.
Canberra is a great place to raise a family, build on ideas, and make a difference.
How would you describe Kulture Break?
A place to experience belonging, an environment for self-expression and be transformed.
Our emphasis is on early intervention, and our approach is to use cultural creative arts programming to empower young people. We aim to transform lives with every move and contribute to reducing the risks associated with mental health and physical well-being.
Why did you get into it?
I struggled with my identity, self-esteem, and confidence as a young person. I was ridiculed, discriminated and ostracised just because I was different. I felt inferior and developed a complex of being a nobody and being stuck in a cycle of unhealthy habits and negative thoughts. This changed when I got involved in the performing arts at school, which later led to being part of a boyband for a decade. Through my involvement in dance and music, I found my voice to express myself, build my confidence, belong, and form meaningful friends. After years of performing nationally, I decided to help other people discover themselves through the arts.
I started by teaching breakdance and hip-hop to students in local schools, and it was there the name 'Kulture Break' was born.
What do you love about it?
Watching young people express themselves through movement and seeing their faces light up on stage at our celebration productions. I also love listening to the stories of change from the young people and their families of how Kulture Break has impacted their lives.
Some glimpses of the stories of change can be seen below:
---
What would you tell someone who is going through a tough time, and how can Kulture Break help?
When I get the opportunity to connect with someone going through a tough time, one of the most valuable things is to listen, be open and not judge, as we don't always know how they ended up in this situation. After listening, I would give them encouraging words to hold onto hope, don't give in to their struggles and remind them it's ok to reach out for help. Kulture Break can help because the environment we seek to maintain is a welcoming, inclusive and expressive atmosphere that provides a safe place for young people struggling to feel supported.
What would you say to someone who's petrified of dancing?… asking for a friend
Afraid to dance? Good, you're not alone. Even dancers who you think have it all together still have fears and get nervous and anxious. Too often, people don't dance because they are petrified of looking silly in front of others or doing the wrong steps. What we often miss is we all dance every day. We just don't know it. For example, when you're walking in the shops, and you suddenly swerve to avoid running into someone, that's a dance move. When you pause at the traffic lights before walking across, that's a dance move. When you stoop down low to pick up a young child, that's a dance move. If you put your every movement to music, it would be called a dance routine.
For anyone thinking about donating or volunteering with Kulture Break, what would you say to them?
Do it, it is all worth it. The impact you can have on an individual that can ripple through to others is incredible.
—
Thank you for your answers, Francis… and thank you for all the work you and Kulture Break do!
---
If you'd like to donate to Kulture Break, see what events Kulture Break is doing, or simply find out more about this great organisation, please click on one of the links below.
Find out more
Established in 2002, Kulture Break is a not-for-profit social enterprise mental health and well-being community service provider committed to the transformation and empowerment of children and youth.
Visit website
Donate
Support a young person in hardship to gain the confidence to express and be themselves through our programs.
Donate
Events
Stay up-to-date with the latest Kulture Break events and news.
Learn more