Our Country
Meet Alison Covington AM
4 September 2023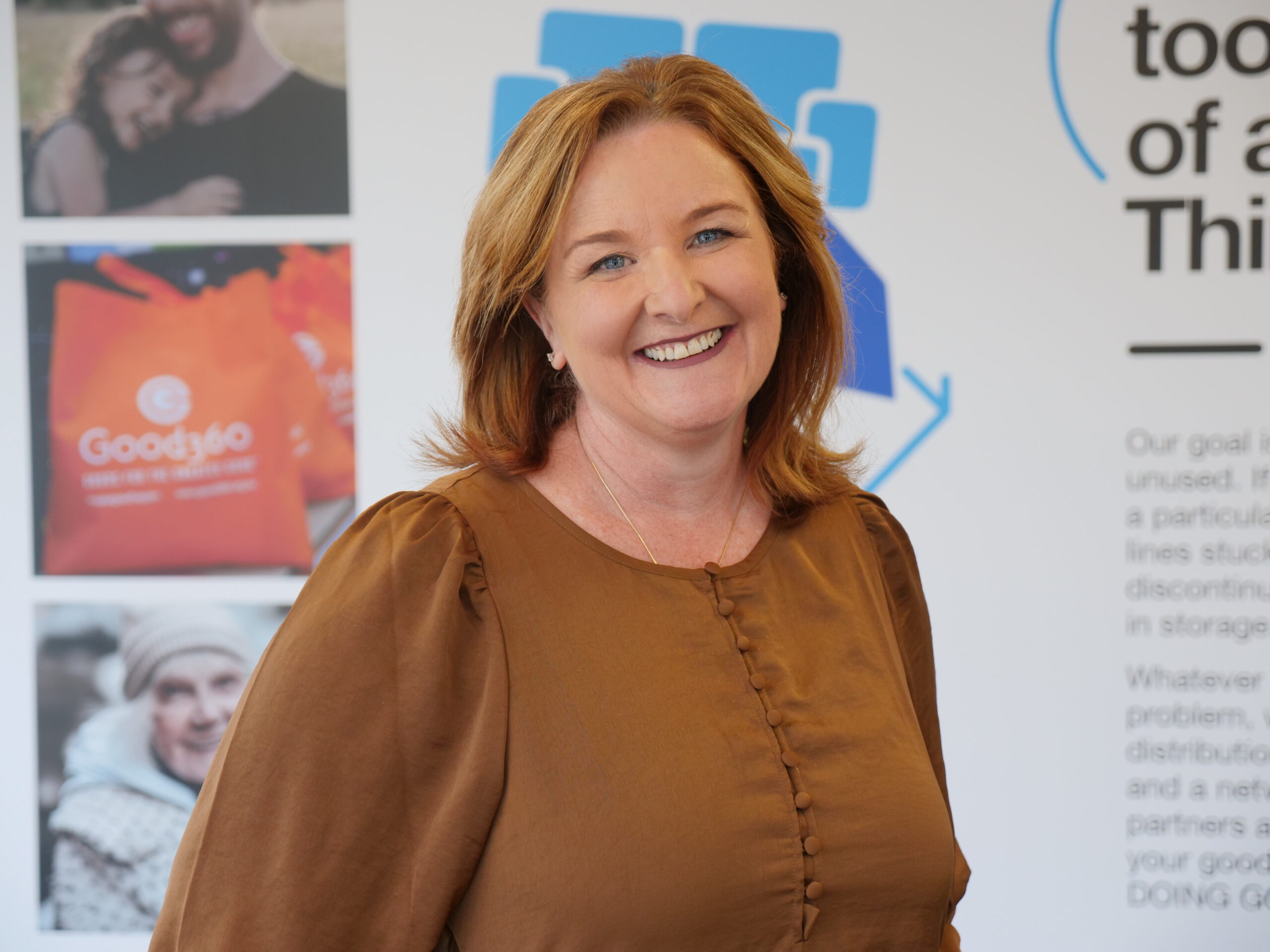 ---
What is your name?
Alison Covington AM – Founder and Managing Director of Good360 Australia
Where are you from?
Illawarra (Wollongong, South Coast NSW)
Where do you currently live?
Woonona  – an Aboriginal word meaning "Place of Young Wallabies" or "Run Now" an Aboriginal word for a feature of the nearby escarpment.
What do you love about it?
I have lived here most of my life and love that we are on the coast, we have the beach at our doorstep, the mountains in our backyard and Sydney is only 1 hour away. It gives me the right balance for family and work.
You launched something called Good360 Australia in 2015. Can you tell us a bit about what Good360 is and why you thought Australia needed it?
Good360 Australia is a not-for-profit organisation.
At Good360 we are connectors. We connect charities, schools and society's most vulnerable with businesses willing to donate unsold or surplus goods, services and disaster recovery essentials. Our mission is to ensure the excess goods and services businesses produce every year flow to people in need rather than going to waste.
The result is a Circle of Good that reduces need and waste in our communities at the same time so everyone benefits – from people to our planet.
Prior to launching Good360 in Australian, there was no efficient way at scale for businesses to donate unsold goods to a network of charities and disadvantaged schools.  Good360 ensures the right goods, get to the right people at the right time. My goals was to make this connection seamless using an online marketplace so everyone benefits.
I really didn't understand why it wasn't happening, we now know $2.5bn of goods go to waste EVERY year, our goal is to connect $1bn in 10 years, it almost feels like we are not  ambitious enough, especially as so many Australians have suffered through back to back disasters and now the cost of living crisis
Since launching 8 years ago, what has been your highlight for Good360 Australia?
I started working on Good360 in 2012 and we launched in 2015, Good360 has been my   labour of love for over 10 years. To think of one highlight is really hard.
It has been a crazy rollercoaster ride as most founders and social entrepreneurs will tell you.
We have been generously supported by so many funders, partners, charities, schools, staff, and board members who have backed the idea and are equally as passionate as we are to provide equality and dignity to Australians in need by providing goods that are new, showing that people care, this is important when times are challenging.
We are launching our first major fundraising campaign, EveryOne Day,  we have been working on it for over 12 months.  The demand for our services has never been higher and this is a critical time for us to ask for support to be able to assist more Australians in need.  I am actually a bit giddy with excitement at the thought that our little charity will become a household name and we can help more people, I have to pinch myself. We have pro-bono media support including National OOH like bus shelters, billboards, National TV, radio, regional newspapers, streaming services. I am also very excited that Sam Neil is the voiceover for our TV commercials.
It is 10 years of hard work to hopefully become an overnight success.
Your goal is to distribute $1 billion of goods by 2025… That's a massive number… How will that help someone and how many people will Good360 have helped if that target is reached?
Our goal is to support 10M Australians in need, we have supported 3.5M which is good, especially considering, what if we didn't start Good360? However, what is driving us now is there are billions of dollars of goods going to waste every year and so many Australians struggling every day – our charities and schools can't keep up with the demand.
We need to work collaboratively with the government, industry, funders to scale faster to meet this demand to support our hard-working charitable sector.
It's clear that Good360 Australia is a force for good. IF someone reading this wants to help, how can they get involved?
Communities and schools are in critical need of regular household goods like computers, electronics, clothing, cleaning goods, hygiene, personal care items, educational supplies, manchester, furniture and more. Industry has a surplus of more than $2.5 billion dollar's worth of these exact same items, every year, which are wasted or end up in landfill.
Get involved and help Good360 reach our goal to support 10 million Australians in need and help our planet at the same time.
Ways to get involved:
To find out more about Good360 Australia visit good360.org.au.
---